SELL FAMILY NEWBORN PHOTO SESSION, PARISIAN APARTMENT, FRANCE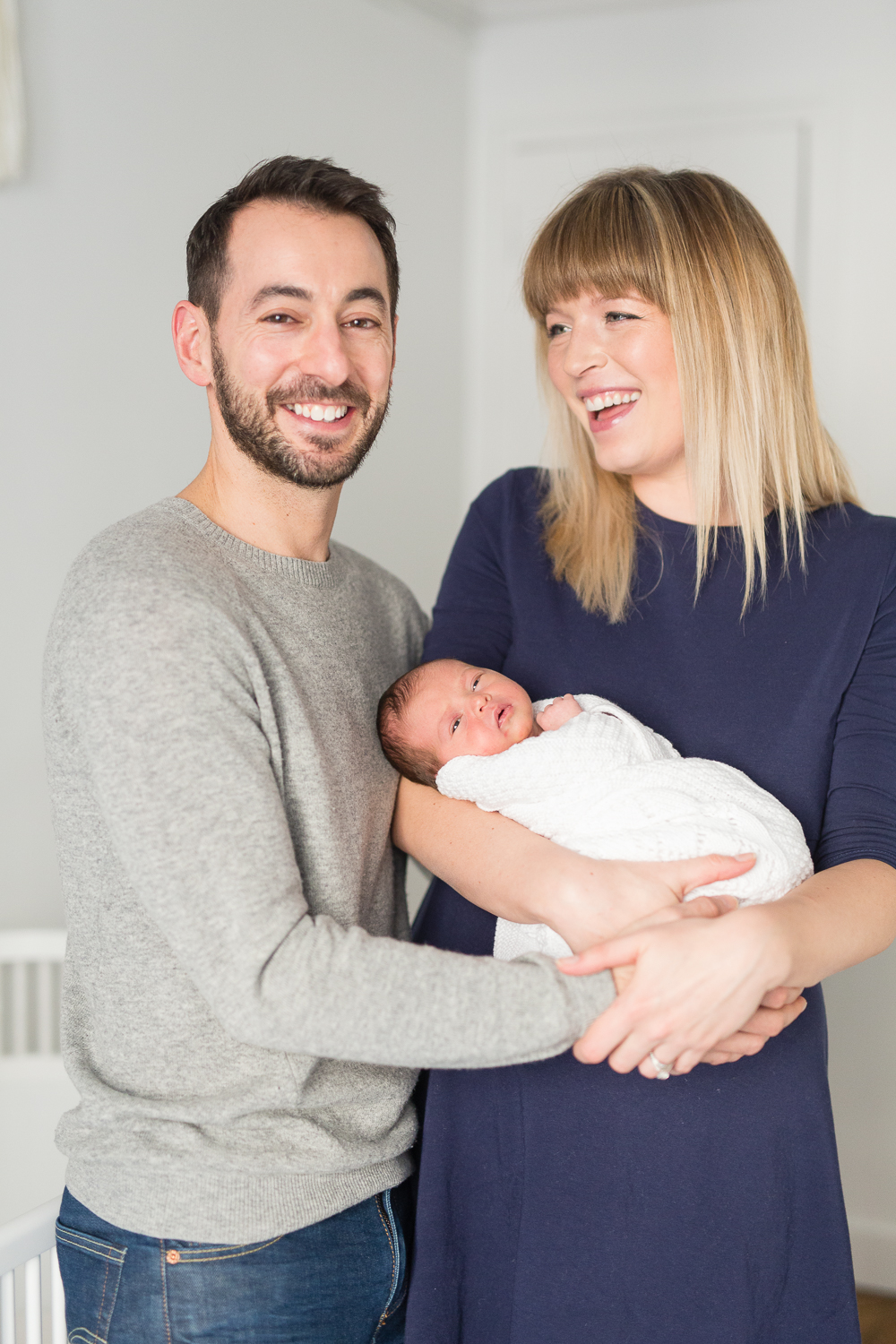 How does a newborn session work?
During the first two weeks after your baby is born is when I recommend having newborn sessions. During this time we can easily get the gorgeous sleepy newborn photographs that you can see here. Sessions are around 2-3 hours of time at your home, this is not all photography time but also time to nurse and calm the baby as well as to photograph. I try to keep it as stress-free as possible so by allotting more time, no one feels too pressured.
I like using lots of blankets, your bed, the baby's room, and props like little baskets! Even if you don't feel up for really being a big part of the photos we can always do more relaxed and casual shots with your hands or feet, or them curled up in your arms. My goal is for you to have a beautiful variety of photos to choose from. That means some posed and many unposed. Of course I LOVE when I get input from you and your partner. If you have any specific things that you would like to do or sentimental props (your own newborn blanket, perhaps?) that you might want in the photos I'm all about it. I want these photographs to be reflective of your growing family and it's personality as well as documenting this new little life entering the world.
Having a baby? Let's chat!
What they said:
" Hi Katie!!
Thank you so so much for these!!! They are just beautiful! Thank you also for sending us so many!! It's so kind of you! I love all the nursery shots you took! Thank you so so so much for doing such a wonderful job! I can't wait to start sharing these!!!!
You are so talented and Im so happy we decided to do a shoot with you!
All the best,
Emily xoxo "